In a 67-32 vote today, the Senate has passed the USA Freedom Act, a watered-down reform will that will renew Section 215 of the Patriot Act, which expired over the weekend. The bill was passed without amendments, and will go straight to President Obama for a signature.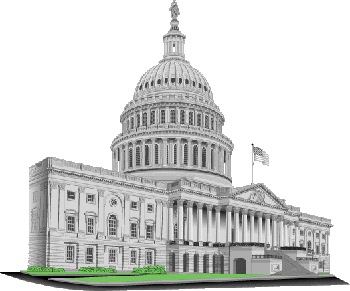 The White House praised the passage, after expressing annoyance over the weekend with Senator Rand Paul's (R – KY) filibuster. The filibuster was ultimately blocked today, with only 14 Senators voting to allow it to continue.
The USA Freedom Act had been long criticized for being such a narrow reform bill, offering little in assurance that bulk surveillance would actually stop, and simply changing the process by which the data is being stored, putting it in the hands of phone companies instead of the NSA.
Senate Majority Leader Mitch McConnell (R – KY) was complaining about the bill, saying it took too much surveillance power away from the government, and despite the bill's relatively weak nature, the ACLU and others were trumpeting it as at least something of a victory.
The passage and signing will end a little under 48 hours of life without Section 215 on the books, which was accompanied with predictions of imminent doom from CIA and other officials looking to speed along the passage.
Administration officials say the NSA program and the metadata collection will be back up and running within a day after the president signs it back into law, which again the indications are will happen very soon. Officials made no mention of any changes in the operation of the program, despite the nominal reforms.