The USA Freedom Act, an extremely watered down reform bill which some argue actually expands NSA surveillance capabilities, is coming up for a hugely important and likely very close vote Sunday, with the future of the Patriot Act's Section 215, which the bill renews, in the balance.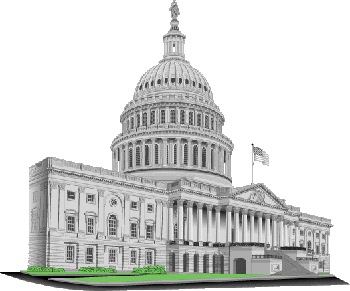 Section 215 expires on Monday, and the USA Freedom Act requires 60 votes to pass. Last weekend, the Senate managed only 57 votes in favor of it, but some officials believe that they can come up with the three additional votes to ensure its passage without debate on amendments.
Sen. Rand Paul (R – KY) appears to be the main obstacle to this, vowing to filibuster in an effort to prevent the extension from going through on Sunday, saying he was determined to "force the expiration of the NSA illegal spy program."
Senate Majority Whip John Cornyn (R – TX) had previously expressed confidence that Paul would give in, saying he was a "constructive guy." This weekend he's condemning him, however, along with others who are surprised that his efforts to forestall extension were more than just a one-off grandstanding effort going into the recess.
With a filibuster, Sen. Paul can likely make things extremely difficult for the Republican leadership, but even if they do manage to force a vote Sunday, there is no guarantee those three extra votes will be there. Sen. Mike Enzi (R – WY), absent during last weekend's vote, is expected to vote yes, and Sen. Mark Kirk (R – IL) is said to be leaning toward changing his vote. Pro surveillance officials are hoping at least one more Republican can be convinced to switch sides on the matter, but so far there isn't a commitment from anyone.
You can find your Senator's contact information here, and below is a list of the 10 most important Senators to focus on, along with their contact information. Others should be contacted as well, of course, to emphasize how much we, the American public, oppose the surveillance state.
Paul, Rand – (R – KY)
167 Russell Senate Office Building Washington DC 20510
(202) 224-4343
King, Angus S., Jr. – (I – ME)
133 Hart Senate Office Building Washington DC 20510
(202) 224-5344
Enzi, Michael B. – (R – WY)
379A Russell Senate Office Building Washington DC 20510
(202) 224-3424
Kirk, Mark – (R – IL)
524 Hart Senate Office Building Washington DC 20510
(202) 224-2854
Cassidy, Bill – (R – LA)
703 Hart Senate Office Building Washington DC 20510
(202) 224-5824
Ayotte, Kelly – (R – NH)
144 Russell Senate Office Building Washington DC 20510
(202) 224-3324
Moran, Jerry – (R – KS)
521 Dirksen Senate Office Building Washington DC 20510
(202) 224-6521
Crapo, Mike – (R – ID)
239 Dirksen Senate Office Building Washington DC 20510
(202) 224-6142
Toomey, Patrick J. – (R – PA)
248 Russell Senate Office Building Washington DC 20510
(202) 224-4254
Boozman, John – (R – AR)
141 Hart Senate Office Building Washington DC 20510
(202) 224-4843