With the recent US arrests of top FIFA officials making a vote much more difficult at any rate, the Palestinian mission to the soccer body announced a compromise by which it will drop its bid to suspend Israel from international play.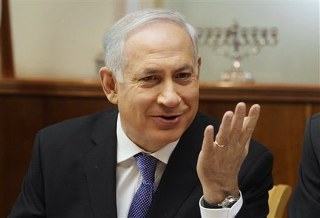 The Palestinians had been seeking the vote before, citing Israeli move to restrict the movement of Palestinian footballers, as well as incidents of Israeli troops maiming and crippling soccer players. Under the new deal, FIFA will form a committee that will examine ways to increase freedom of movement for Palestinians in international competition.
Israeli Prime Minister Benjamin Netanyahu had angrily threatened to see FIFA destroyed outright if the vote went through, but after the US arrests of FIFA leaders for corruption, there was so much distraction a vote seemed hugely unlikely at any rate.
Soccer is hugely popular in Israel, as in most of the world, and any FIFA ruling keeping them out of international play would be a huge blow. This likely encouraged Israel to agree to the compromise on the committee, though it remains to be seen if this will lead to any further reforms.