Israeli Prime Minister Benjamin Netanyahu today talked about ongoing negotiations with the US on a dramatic increase in military aid to his nation, insisting the $45 billion package is totally unrelated to the Iran nuclear deal.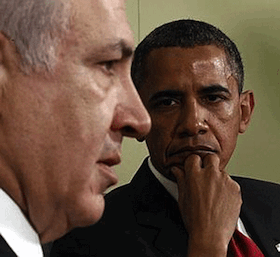 Reports in recent days have suggested the enormous hike in the military aid will be coupled with a one-off set of arms shipments, which would be in return for Israel's tacit silence on the deal.
Netanyahu insists that irrespective of how many billions of dollars he gets from the Obama Administration, he will remain publicly opposed to the civilian nuclear deal with Iran and continue to lobby against it.
Of course, the reports about buying Israel's silence make this very much the point. Israel doesn't want to be seen as ending its anti-Iran stance, but would in return tone down its private efforts to undermine the deal in the US Congress, which is the bigger obstacle than Netanyahu's near-weekly speeches about Iran.