Israeli diplomats and other Foreign Ministry officials are expressing growing alarm at the new, narrow coalition government's massive, heavily-divided cabinet, warning that they are left with no full-time foreign minister, and six different cabinet members controlling different parts of foreign policy.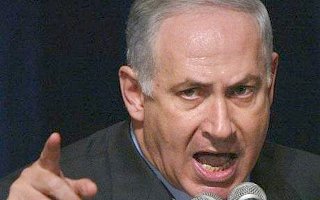 Nominally, Prime Minister Benjamin Netanyahu is keeping the Foreign Ministry portfolio for himself, so he is the FM-in-name. That's not a huge change, as during former FM Avigdor Lieberman's term, his undiplomatic tendencies left Netanyahu often running relations with many countries out of the premier's office anyhow.
But he's increasing the authority of Deputy Foreign Minister Tzipi Hotovely, who is openly undermining his talk of two-state solutions with an insistence that Israel controls all land from the Jordan River to the Mediterranean.
Today, Netanyahu also added top Likud figure Gilad Erdan as Strategic Affairs Minister, with the new purview of that ministry covering anti-boycott efforts internationally.
Beyond that is Interior Minister Silvan Shalom, who is in charge of peace talks with the Palestinians despite being mostly opposed to the concern of a peace deal, Yuval Steinitz, the outgoing Strategic Affairs Minister, will move to the Energy Ministry, but will also retain the lead on lobbying against the P5+1 nuclear deal with Iran. Intelligence Minister Yisrael Katz is also said to have some foreign policy duties related to intelligence sharing.
Six ministers, but no real foreign minister, and to top it off, Netanyahu is replacing the ministry's director with Dore Gold, the hawkish former Ambassador to the United Nations who is a close ally to the prime minister, adding to the perception that the ministry is being gutted and its duties parted-out among several different cabinet posts.