Tentatively scheduled for Saturday, a pair of votes attempting to extend Section 215 of the Patriot Act, the authority which the White House (illegally, according to the courts) uses for NSA surveillance, remains stalled amid a filibuster by Sen. Rand Paul (R – KY).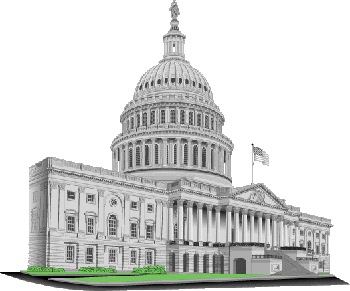 Sen. Paul is seeking amendments to the bills, one of which aims for a two month straight renewal, and the other aims to approve the USA Freedom Act, a watered-down reform bill.
The White House is pressing hard for the vote, insisting there is "no plan B" and that there is nothing else they can do without the Senate extending the surveillance program.
With the deadline for Section 215's expiration so close, however, even a passage with amendments might not do any good in the near term, as the House is already in recess, and hasn't even considered the two-month extension bill. They passed the USA Freedom Act, but would have to reconcile with the Senate version if any amendments are added.
Rep. Justin Amash (R – MI) claims assurances from the House leadership that there will be no voice vote pushed through during the recess, with virtually the whole House already gone for the holiday, to try to approve the extension.