Weeks after seizing the north Syrian town of Jisr al-Shughur, al-Qaeda's Nusra Front has finally managed to seize the town's hospital, which had been the last site held by Syrian forces, who had been locked in it ever since.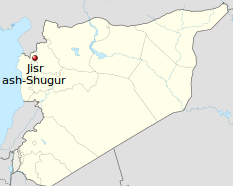 The Syrian Observatory for Human Rights reported that the hospital was overrun and that "dozens" of the soldiers had managed to flee, while others were either killed or captured. About 150 troops were believed to be inside at the start of the offensive.
Al-Qaeda and its allies have been seizing a significant statelet of their own across Syria's northwest, with Jisr al-Shughur and the rest of Idlib Province the centerpiece.
They have also been looking to expand further to the west, aiming to contest the Latakia coast, which is still held by the Syrian military. While Idlib and Jisr al-Shughur were held by the military, much of the rest of the province was held by smaller rebel factions, many of whom were pro-US factions overrun by al-Qaeda.