Though Iran's Shahed cargo ship was much to slow to actually get its cargo of humanitarian aid to the Yemeni port of Hodeida during the five-day ceasefire, the ship is still heading in that general direction, riling the Pentagon.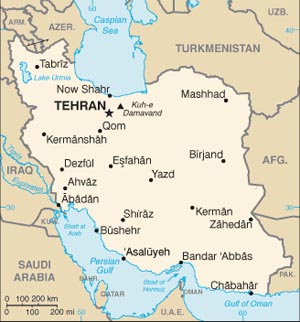 US officials are now openly talking about the possibility of "military options" against the ship, and expressing surprise and alarm that the cargo ship has a naval escort.
This is in spite of Iran being very open, when the ship departed last week, about the fact that it was going to have a naval escort. Since the ship left in the wake of Saudi Arabia destroying the Sanaa airport to prevent aid delivery by cargo plane, it's unsurprising they didn't want to leave the aid ship vulnerable. Two Iranian warships are escorting it.
Iranian officials are warning any attack on the aid ship would risk starting a regional war. For Saudi Arabia, that might be seen as less a warning than an opportunity, as they've been salivating about the idea of parlaying the Yemen war into a more overt conflict with Iran and the rest of the Shi'ite world.