Over the weekend, Iraq lost a city of half a million people to ISIS. The city was the capital of Iraq's largest province, and Iraq's military abandoned a large amount of armored vehicles to the ISIS forces.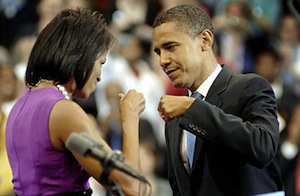 So it might come as a little bit of a surprise that the White House today, when pressed on the strategy of the ISIS war and how things are going, talked about "tweaks" and insisted that the war is "overall" a success.
The number of people who see it that way is dwindling all the time, and Rep. Adam Schiff (D – CA), a ranking House Democrat, today said the administration's war rhetoric should be raising "alarm bells."
"I don't think we're losing the war, but I don't think we're making tremendous progress either," Schiff said, adding he wasn't comfortable with the Pentagon using number of airstrikes as a metric for success in the failing mission.
Ever hawkish Sens. Lindsey Graham (R – SC) and John McCain (R – AZ) aren't happy either, and they see the solution to the war's woes as a full-scale ground invasion, insisting the current situation is the lack of a strategy.