The Ukrainian government has promised to prosecute a pair of captured Russians on terrorism charges, saying they are Russian soldiers who were engaged in spying and killing a Ukrainian soldier.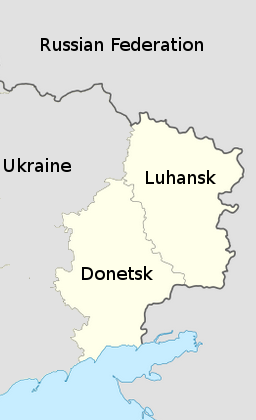 Details on the two captured Russians are scant, but Ukraine says they were wounded and captured near Luhansk, and will be presented in public soon.
Russia insists the two men were no longer soldiers in the Russian Army, and Ukraine's rebels said they were serving as policemen in Luhansk.
The Ukrainian government is citing rifles seized with them as being only for Russia's special forces, and insists that proves they are active duty Russian military.