Speaking at the Jerusalem Day ceremony today, Israeli Prime Minister Benjamin Netanyahu vowed to continue to expand settlements in the occupied east of the city, saying this was a "decisive answer" to terrorism.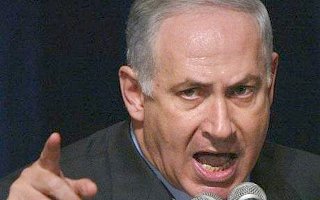 Netanyahu went on to talk up the 1967 conquest of the east and the "reunification" as "drama on a Biblical scale," insisting they will never again allow the city to be divided.
During the last days before the election, Netanyahu vowed to dramatically expand settlement building in East Jerusalem, and to do so in such a way as to make Palestinian statehood including it impossible.
The future Palestinian state has designs on East Jerusalem as its own capital city, and like Israel has deep cultural and religious ties to the area that will make the claims long-standing.