China has yet to make any claim of an Air Defense Identification Zone (ADIZ) around the Spratly Islands in the South China Sea, but the Pentagon is already preemptively challenging such a declaration.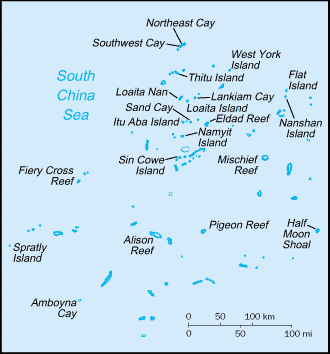 While sending the USS Fort Worth through the area near China's naval claims, they also deployed a Seahawk helicopter as well as reconnaissance drone to "patrol the airspace."
Pentagon officials are saying they believe an ADIZ declaration is inevitable, and that they intend to challenge it, saying they don't believe China could enforce it.
China, for it's part, says they believe they have every right to declare an ADIZ in islands that are part of their own territory, but that there is no security reason to actually do so at this time.
Given enough time, however, the Pentagon may create a security reason.