Just weeks after an incident in which the Iranian Revolutionary Guard seized a Marshall Islands-flagged ship over a legal dispute with the Maersk shipping company, the guard fired warning shots at the Alpine Eternity, a Singapore-flagged tanker vessel.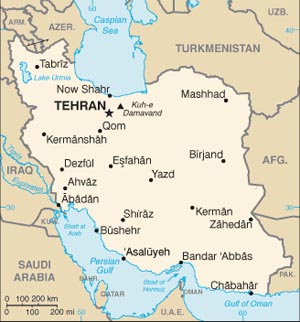 The Alpine Eternity incident appears to be another attempt to settle a financial dispute, as back in March the ship had accidentally rammed an Iranian offshore oil platform.
Unlike the Maersk Tigris, however, the Alpine Eternity was in international waters at the time, and managed to flee into United Arab Emirates waters.
Though both incidents were related to existing legal procedures in Iranian courts, they have fueled a lot of unease among shippers in the region, and have been played up by the Pentagon, which at times has used it as a pretext to escort cargo ships through the Strait of Hormuz.