In a 338-88 vote the House of Representatives today voted to pass the USA Freedom Act, a bill which extends the soon-to-expire provisions of the Patriot Act and offers some nominal reforms in the name of privacy.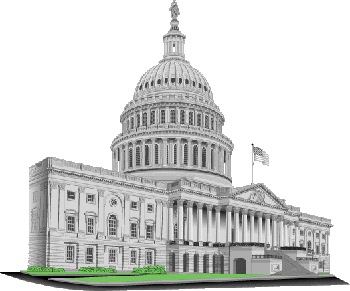 Starting as a relatively weak reform bill from Sen. Patrick Leahy (D – VT) last year, the USA Freedom Act was further watered down, to the point that many are complaining it doesn't really do anything meaningful in reform at this point.
Opposition to the watered down bill grew even further with the recent Appeals Court decision that Section 215 of the Patriot Act doesn't credibly support NSA surveillance anyhow.
Despite passing relatively easily in the House, it's future in the Senate is unclear, with both Sens. Rand Paul (R – KY) and Ron Wyden (D – OR) promising to organize a filibuster against any bill which extends Section 215.