Pentagon officials quoted in Reuters today say there is strong consideration ongoing about sending US warplanes and ships to the area around a series of artificial islands being built by China in the South China Sea.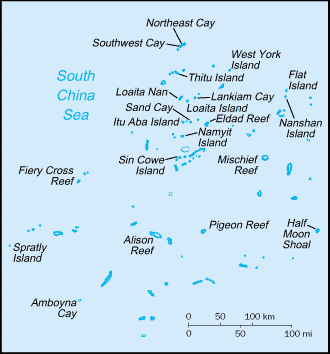 The new islands are being built near the Spratly Islands, which are partially held by China, Taiwan, Malaysia, the Philippines, and Vietnam. The Sultanate of Brunei also has claims in the islands.
The area is an important shipping lane, and the Pentagon officials say they want to send warships through the area to "demonstrate" their freedom of navigation through the waters, irrespective of newly minted Chinese claims on newly manufactured islands.
In practice, the US has been backing the claims of every single power in the South China Sea, except for China itself, in every single maritime dispute. China seems to be hoping the new islands will shore up their ability to defend their own claims in the region, if it comes to that, as the Philippines in particular has long talked up the US being required by treaty to enforce their conflicting claims militarily.