Though Saudi military officials haven't been exactly clear on whether the proposed "humanitarian pause" in Yemen is going to actual mean a halt in airstrikes against the country, they are still piling demands on the Shi'ite Houthis, the target of their attacks.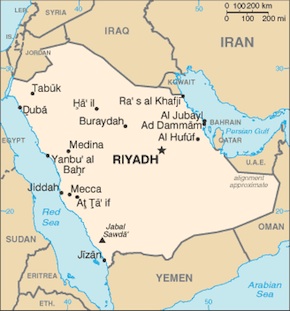 They are saying the Houthis will have to fully cease all fire in the country, and refrain from any movement of troops or artillery during the five day period, and that the pause will immediately end if they don't.
The five day pause is scheduled to start at 11 pm Tuesday night, with an eye on allowing some humanitarian shipments into the country during that period. It is unclear if this will include easing the naval blockade on such shipments.
Saudi military spokesman Brig. Gen. Asseri continued with the mixed messages on the pause by talking up a new round of attacks against the Houthis, saying "now is not the time for calm. It is time for punishment."