Just hours after the Saudi Foreign Ministry announced a speculative notion for a five day "humanitarian pause" in Yemen, Saudi military spokesmen insisted that the attacks would continue and escalate irrespective of any decision to allow humanitarian aid into the country.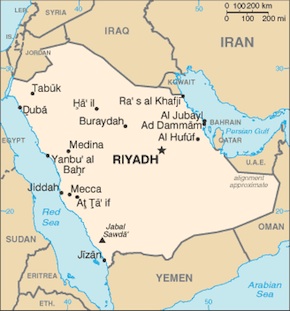 "Coalition forces will deliver a harsh response starting this moment," declared Saudi spokesman Brig. Gen. Ahmed Asseri, adding that the Houthis would "pay the price" for resisting, and that all options are on the table.
The Saudi "pause" never seemed liable to happen anyhow, as the foreign ministry conditioned it on the Houthis "disarming," and the military has since made it clear they're not going to pause anything at any rate.
The empty offer seems to have been done entirely for the sake of Secretary of State John Kerry, who wants to show that there is some seriousness being given to the massive civilian death toll of the Saudi war, which the US is loudly backing, and to calm Russian-led calls for an outright ceasefire to end the killing.