Speaking today on Israel's Channel 10, Secretary of State John Kerry urged Israel to tone down its hysteria over the possible P5+1 nuclear deal with Iran, saying the US can guarantee to Israel that Iran will never acquire a nuclear weapon.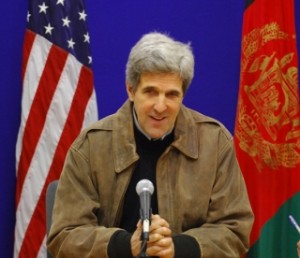 At the same time, Kerry said he didn't believe there was a serious risk of a "surprise" Israeli attack on Iran, saying he couldn't imagine Israel would attack Iran without consulting the US government first.
"I do not believe frankly that Israel… that we'd wake up one morning and find that," Kerry said when asked about the chances of Israel randomly attacking Iran, saying there would be "huge implications" and that the US would be "deeply involved" in such a war.
Kerry also assured Israel that even with a nuclear deal, they would maintain the option of attacking Iran at any times themselves to "thwart" them, and that they would "never disappoint Israel."