The war against ISIS in Iraq and Syria isn't exactly making headway, indeed it seems destined to be the latest open-ended military boondoggle in a long line for the US in that region.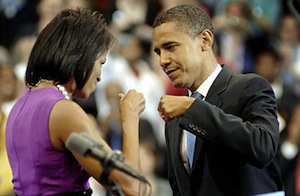 Still, that doesn't mean the mess can't get even bigger, and that's exactly what's likely to happen, according to officials familiar with the situation who say that the US is likely to agree to expand the ISIS war to include its assorted affiliates across the planet.
Certain nations within the US coalition, primarily Egypt and Saudi Arabia, are demanding the war be expanded to other countries with ISIS presences as well, and US officials say that keeping those nations satisfied will virtually oblige the administration to accept the demands.
Right now, the focus seems to be on getting the war expanded to Libya and to Egypt's own Sinai Peninsula, where factions have pledged allegiance to ISIS and gained recruiting credibility as a result.
These are far from the only ISIS affiliates abroad, however, with Nigeria's Boko Haram noteworthy in having renamed itself ISWAP to reflect its new position as Islamic State West Africa Province. Lebanon, Yemen, Afghanistan, and Pakistan all also have meaningful ISIS presences. Tunisia, Saudi Arabia, and Jordan are also struggling with ISIS attempting to set up shop there.
The ISIS war isn't going particularly well to start with, however, and the White House still hasn't gotten it authorized by Congress. It seems like this would be a particularly difficult time to sell the idea of expanding it from two countries to a dozen or more.