US officials today confirmed that during Monday's talks between Secretary of State John Kerry and Iranian FM Javad Zarif, Kerry had asked Iran to help facilitate peace talks in Yemen.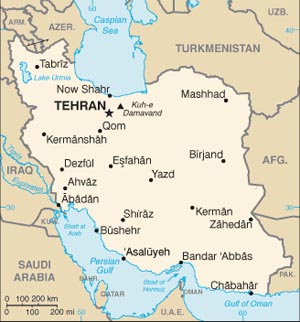 Interestingly, Iran has been the one pushing for peace in Yemen for weeks now, while the US has loudly endorsed the Saudi war. US officials now seem to think Iran is the key to getting the Houthis to the negotiating table.
Yet the Houthis never seemed to be averse to negotiations in the first place, and it has been the Saudis and their allies that have demanded unconditional Houthi surrender before any talks would even be considered.
It's unclear what the US expects Iran to do in this case, as their influence with the Houthis is almost certainly overstated, and their ability to get them to agree to terms agreeable to the Saudis, who seem eager to continue the sectarian war, is likely non-existent.