Afghan officials have reported dozens killed as a force of several hundred Taliban fighters pour into the northern Kunduz Province, overrunning a number of military checkpoints and seizing at least two districts.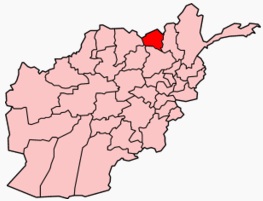 Kunduz appears to be the first major target of the Taliban's latest "spring offensive," which they announced the beginning of last week. The province was first targeted over the weekend.
Today, however, the focus appears to be on the city of Kunduz itself, the provincial capital and a city of no small strategic import in northern Afghanistan. Afghan officials say they're sending reinforcements to try to hold the city.
Though some officials are trying to downplay the threat to the city, President Ghani has announced he is delaying his scheduled visit to India because of the fighting, suggesting it is a serious push indeed.