While most of the focus on the White House's eventual revelation of details on a drone strike against Pakistan were the two Western hostages slain, a pair of Americans affiliated with al-Qaeda were also killed in the same strike.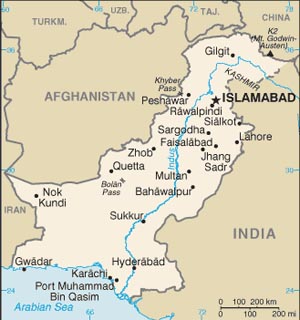 Orange County-born Adam Gadahn, a 36-year-old who had been something of a spokesman for al-Qaeda, was among the slain. He was charged with treason in 2006, the first such charge against a US citizen since World War II.
The other slain American was Ahmed Farouq, who had been deputy emir of al-Qaeda in the Indian Subcontinent, a small branch organization.
White House officials concede that neither of the men was on the secretive "kill list" of American citizens they intend to bump off overseas, and their killings appear to have been coincidental to a strike on a "suspected compound" which they similarly maintain they had no idea contained innocent hostages.
Either way, US officials are doing what they always do when they kill al-Qaeda members whose names they know, and that's posthumously promote them to "top leaders" with serious operational roles.
This is true in this case despite Gadahn never being used as anything more than a public spokesman for America-centric videos, and Farouq being the sub-leader of a scarcely active auxiliary group which has taken credit for no more than a handful of attempted attacks.