Last week's announcement by the Russian government that they are cancelling a ban on selling S-300 defensive missiles to Iran seems to be sparking a flurry of comments from US and Israeli officials insisting they can attack Iran whenever they want, with or without the S-300.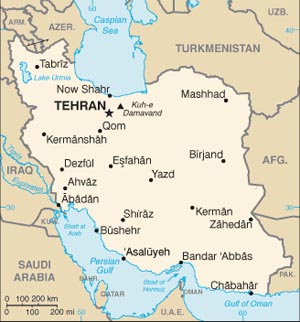 Yesterday it was President Obama, but today was Israeli Air Force commander Major General Amir Eshel's turn, insisting he is confident he can "get the job done" if ordered to attack Iran.
Eshel confirmed the S-300 is a "very sophisticated system," but said he had no doubts that Israel, which had invested "immense resources" in preparing to attack Iran, could get around it in a strike.
The major general went on to complain that S-300s were providing nations a "false sense of immunity from attack," encouraging them to behave provocatively. It's unclear which nation he is referring to, as only a handful of nations have them, and none of them are nations Israel is particularly at odds with.