Elected president in the post-revolution 2012 election and ousted just a year later in a military coup, former Egyptian President Mohamed Morsi has been sentenced to 20 years in prison.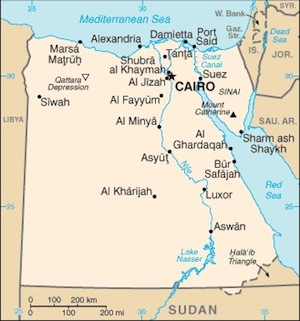 Since the coup, Morsi's Freedom and Justice Party (FJP) has been banned as a terrorist organization, and the leader of the Muslim Brotherhood, its associated religious movement, has been sentenced to death multiple times.
Human rights group Amnesty International was critical of today's ruling, calling it a "sham" trial and a "travesty of justice," demanding that Morsi be either retried or released.
Lawyers for Morsi and his allies, however, say they feel like they got off easy with just 20 years, and that they'd expected Morsi to be charged with "incitement to murder" and to have been sentenced to at least life in prison.
The Obama Administration, which has been reluctant to criticize the Egyptian coup, said they had "reservations" about the trial of Morsi, but that they will withhold judgement on it.