Senate Republicans Marco Rubio (R – FL) and Mark Kirk (R – IL), both of whom have been outspoken opponents of the Iran nuclear deal, today suggested the US should tie the release of Washington Post reporter Jason Razaian to the deal.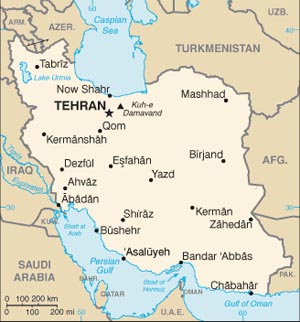 This is just the latest in a series of things that have nothing to do with Iran's civilian nuclear program that Republicans have called to add to the terms of the deal. They have also demanding tying it to Iran cutting all ties with Hezbollah and Hamas, as well as endorsing Israel's call to demand Iran endorse Israel publicly as part of the "deal."
Iran could concede on every one of these points, however, and would almost certainly face a voting majority of the US Congress trying to kill the deal, since many, including both Kirk and Rubio, have suggested they will oppose it on any terms. Israel will be heavily lobbying them to oppose it, no matter what terms were added.
At any rate, it seems impossible for the US to get these assorted demands added to the P5+1 deal, since the other P5+1 member nations have made it clear they want this deal to be exclusively negotiated on Iran's nuclear program, and not to become a catch-all for all US grievances against them over the last 35 years.