While talking up a new round of humanitarian aid, White House officials said no new military aid would be sent to Iraq at this time, a de facto rejection of Prime Minister Hayder Abadi's recent calls for more weaponry.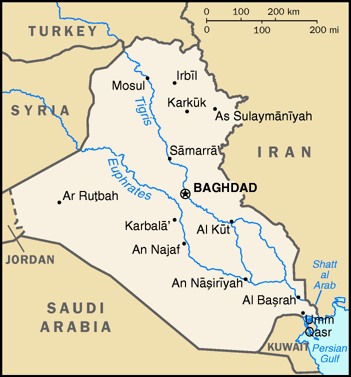 The White House is not presenting it as a rejection, however, denying that Abadi ever specifically brought up the requests for more arms during his White House visit.
Abadi's calls for more weapons were repeated and loud during his visit to the US, however, and if he didn't bring it up in the closed door meeting with President Obama, it would only be because he was told beforehand he wouldn't be getting any.
The US has struggled to justify its repeated influxes of military aid to Iraq, both because of the Iraqi military's tendency to lose billions of dollars worth of advanced US weapons to ISIS control, and because of Iraq's increasingly checkered human rights record.
The $200 million in humanitarian aid announced will focus on refugees displaced during the ongoing ISIS war, and is likely to be less controversial, though since it too will flow through the Iraqi government, expect there to be a lot of eyes on the equity of distribution between Sunni Arab, Shi'ite, and Kurdish refugees.