Pakistan's parliament today passed a resolution demanding that the government not join the Saudi Arabian war against Yemen, despite increasing Saudi pressure for them to do so.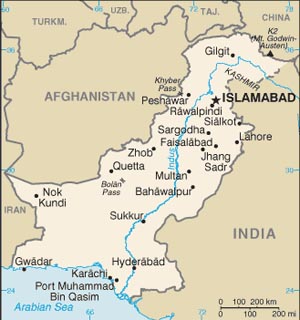 Though Pakistan traditionally joins Saudi wars, the sectarian Yemen conflict has been extremely controversial in Pakistan, with officials saying they don't believe their support for Saudi sovereignty extends to joining wars of aggression they launch.
In addition to demanding neutrality on the war, the parliamentary resolution also urged the Sharif government to play a proactive diplomatic role in trying to end the fighting in Yemen.
Pakistan has long-standing sectarian problems of its own, with regular strikes against the country's Shi'ite minority, which represents about 20% of the population. Several Pakistani militant factions, which usually target Shi'ites inside Pakistan, have vowed to join the war against Yemeni Shi'ites with or without government support.