In a protracted siege that began early Thursday morning, gunmen raided Garissa University College in eastern Kenya today, killing at least 147 people, and wounding scores of others.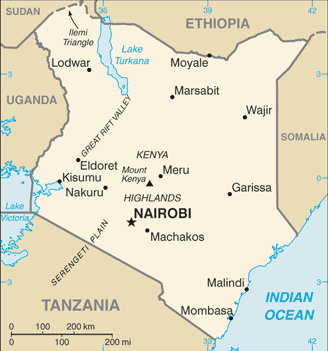 Some reports had the gunmen targeting a mosque at the beginning, while others said the attacks overwhelmingly focused on Christian students. The later seems more likely, as Somalia's al-Shabaab has since claimed credit.
This is the second major al-Shabaab attack on Kenya in the last few years, after a 2013 attack on a Nairobi shopping mall led to a four-day siege that killed 67 people.
Kenyan officials are urging calm, with the Interior Ministry claiming that the siege is "almost over." About 500 of the 815 students have been accounted for at this point.