Heavy clashes have been reported throughout Tuesday along the ill-defined border between Yemen and Saudi Arabia, as the Yemeni Houthi fighters clash with the Saudi invasion force in that region.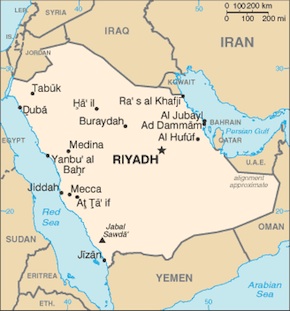 Details on how the battle is going are scant, but locals reported an exchange of artillery fire back and forth across the border, and Saudi attack helicopters loomed overhead.
After announcing their war on the Houthis, Saudi Arabia reportedly has massed 150,000 ground troops along the Yemeni border, though they insist they haven't conclusively decided whether or not to invade.
The Houthis have fought Saudi forces along the border in the past with comparative success, though never in such large numbers as are now being contemplated.
The Saudis say they intend to reinstall former ruler Abd Rabbu Mansour Hadi in Yemen. Hadi resigned in January amid disputes with the Houthis over a new constitution with democratic reforms.