Israeli officials are desperately trying to deny the latest reports out of the Wall Street Journal that they conducted a spying campaign against US officials involved in the Iran negotiations with an eye toward feeding that information to US Congressmen to sour the talks.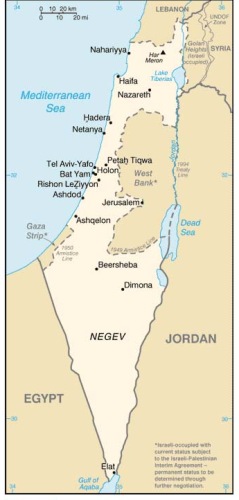 Prime Minister Benjamin Netanyahu called the reports "utterly false," insisting Israel would never spy on the United States under any circumstance. Defense Minister Moshe Ya'alon insisted the report was part of a plot to try to harm US-Israeli ties.
House Speaker John Boehner (R – OH) insisted he was "shocked and baffled" by the report, and denied that he had been given any intelligence by the Israelis on the talks.
Sen. Bob Corker (R – TN) also denied any talks, and complained he felt "left out." Sen. Lindsey Graham (R – SC), by contrast, only denied any specific "briefings," but suggested he was given intelligence by Israeli officials, saying only that it was things he'd already known about.
In the past month, Israel has been repeatedly reported to be trying to sabotage the Iran talks with selective funneling of intelligence to Congress. The Obama Administration was said to have limited briefing access to Israelis over fear anything they told Israel would get leaked to Congress and spun in as negative a light as possible.