While the split between the Obama Administration and the Israeli government has been a top story for awhile, White House Chief of Staff Denis McDonough really raised eyebrows with an explicit call for Israel to end its military occupation of Palestine.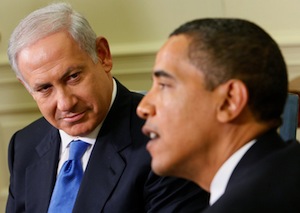 "An occupation that has lasted for 50 years must end," McDonough said at the liberal Israeli Lobby J Street's annual conference. It's not a dramatic official policy shift, as the US has supported the two-state solution, at least on paper, for a long time.
Still and all, it's not the sort of thing US officials would say in such a pointed manner, let alone at such a venue, as J Street has clashed openly with the Netanyahu government.
It's a tit-for-tat move, a sign of US displeasure that the Israeli Premier openly denounced the two-state solution in last-minute campaigning last week. Netanyahu has since tried to backtrack, though McDonough today said it was clear the US "cannot simply pretend that these comments were never made."