Parties representing 67 of Israel's 120 members of parliament are now backing Prime Minister Benjamin Netanyahu forming the next government, which means it is all but certain he will do so.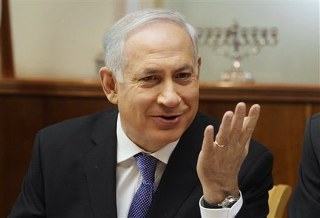 The parties are Likud (30 seats), Netanyahu's own party, along with Moshe Kahlon's Kulanu, Foreign Minister Avigdor Lieberman's Yisrael Beiteinu, Economic Minister Naftali Bennett's Jewish Home, and the two ultra-Orthodox parties, Shas and UTJ.
President Reuven Rivlin had tried to coax the center-left Zionist Union into a unity government, but there was no interest. Outgoing Finance Minister Yair Lapid's party, Yesh Atid, has also indicated they have no intention of joining the government. The other major list in the vote, the Joint Arab List, was not even asked.
The endorsements to President Rivlin merely give Netanyahu the mandate to attempt to get those endorsees, and others, on board for a coalition government, and does not necessarily guarantee that all those parties will join the government.
Portfolios will likely still be a long, hardly debated issue, with several parties demanding the Defense Ministry in particular as a condition for joining the government. Likud has warned the smaller parties to temper their expectations.