NATO commander Gen. Philip Breedlove today urged the alliance to consider "all options" in favor of military aid for Ukraine in the ongoing civil war, despite weeks of ceasefire.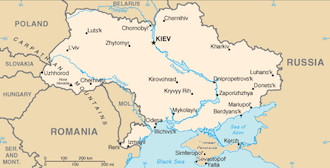 "I'd not think that any tool of the US, or any other nation's power should necessarily be off the table," Breedlove insisted. The US general, and top NATO military commander in Europe, has been outspoken in support of arming Ukraine since before the most recent ceasefire.
While Breedlove conceded that arming the Ukrainian military in the middle of a ceasefire was potentially "destabilizing," he didn't think that ought to exclude the possibility of doing so.
The Pentagon has been said to generally support such arms shipments, though the administration has so far consented only to non-lethal aid, explicitly saying they didn't want to undermine the ceasefire.