ISIS has taken credit for an attack on the national museum today, which killed 23 people, including 20 foreign tourists, in the capital of Tunis.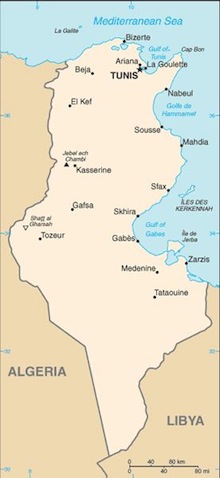 The attackers stormed the area around the museum wearing military uniforms, and chased a group of tourists into the museum before killing them. Unconfirmed reports are that some gunmen may remain at large.
Tunisian officials say they believe the attacks were revenge for the death of Ahmed al-Rouissi, a Tunisian national who was a senior leader in Libyan ISIS. He was reported slain last weekend in a clash with militias.
Tunisia was the first nation to undergo a revolution during the Arab Spring four years ago, and has been by far the most successful, avoiding the violent turmoil in other nations. Officials say they believe another possible motive for the attack was destabilizing Tunisia.