With a relatively low turnout, Israelis went to the polls today to elect a new parliament. The exit polls show the ruling Likud Party did much better than the final pre-vote polls, which were on Friday.
| | | |
| --- | --- | --- |
| | Channel 2 Exit Poll | Channel 10 Exit Poll |
| Likud | 28 | 27 |
| Zionist Union | 27 | 27 |
| Joint List (Arabs) | 13 | 13 |
| Yesh Atid | 12 | 11 |
| Kulanu | 9 | 10 |
| Jewish Home | 8 | 8 |
| Shas | 7 | 7 |
| United Torah | 6 | 7 |
| Yisrael Beiteinu | 5 | 5 |
| Meretz | 5 | 5 |
The exit polls suggest Likud's gains came almost entirely at the expense of probably coalition ally Jewish Home, reflective of the last minute hawkish shift, ruling out Palestinian statehood.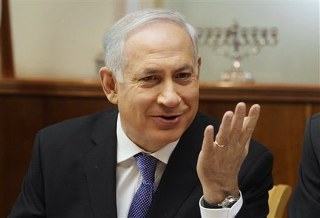 Likud still faced considerable controversy in its last minute run, including attempts to run interview-style campaign ads in violation of the "no campaigning on election day" rule, and getting a 20,000 shekel fine for distributing a recording purported to show Moshe Kahlon endorsing him.
Whether this gain ultimately helps him form a coalition government or not remains to be seen, as Jewish Home is in a much worse position to be a primary partner now, with a consensus 8 seats.
It may ultimately not have changed the assessment going into the vote, that Likud defector Moshe Kahlon, whose Kulanu Party is running for the first time, will ultimately be the kingmaker for either side. Kahlon wants to be Finance Minister, and the party is expected to also seek Construction Minster as a secondary post.
The center-left Zionist Union could also have a path to a government with Kulanu, provided they can get Yair Lapid's Yesh Atid Party on board, along with traditional ally Meretz and the Arab Joint List, which is primarily focused on keeping Netanyahu from another term.
The big loser in the election is almost certainly Foreign Minister Avigdor Lieberman, whose Yisrael Beiteinu party lost a large number of seats due to corruption scandals. Lieberman's predictions he will be the next defense minister, and use the post to wipe out the Gaza Strip, almost certainly are out of the question now.