For years, the World Bank's has been the go-to lender for developing countries has given them huge influence, and that's just the way the US likes it, since they've got a considerable plurality in voting on all World Bank institutions.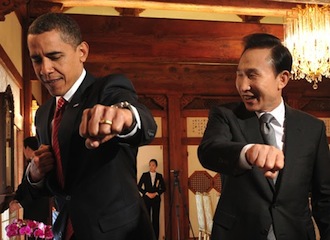 China has proposed the creation of the Asian Infrastructure Investment Bank (AIIB) as an alternative for developing nations, and one less dominated by the US and its allies.
The US, happy with the status quo, has been fighting tooth and nail against the AIIB, trying to convince everybody to shun the competing financial system. It's not working.
Britain announced it was on board last week, in a blow to the US. Now, France, Germany, and Italy are all coming along, and that's a sign US diplomacy has failed and the bank will very much be a thing. Australia has also agreed to talks on joining the bank as well.
So far, South Korea is the only of the major nations the US has been lobbying that hasn't gotten on board, and even they say they are in talks with China, despite the US warning them to "think twice" before agreeing to anything.