With the ceasefire holding in Ukraine and everyone else calming down about the nation's civil war, the Obama Administration has announced intentions to send a large new shipment of "non-lethal" military aid, including armored vehicles, to the Ukrainian military for the war.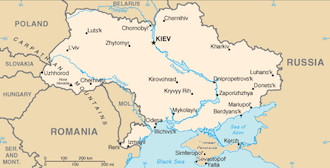 The shipments will include armored and unarmored vehicles, along with small surveillance drones, which the White House said was proof that they are trying to "de-escalate" the situation by not sending weaponry.
They also announced a new round of financial sanctions on leader sof the eastern Ukrainian rebels, as well as the Russian National Commerce Bank, which they complained is doing business in Crimea.
Russian officials responded to the sanctions, saying the US move was entirely "unexplainable." Russia, along with Germany and France, led the effort to negotiate the current ceasefire.