At least 12 Kurdish fighters with the YPG were reported killed today in and around the eastern Syrian border town of Ras al-Ayn, where ISIS fighters are pushing an offensive against the Kurds.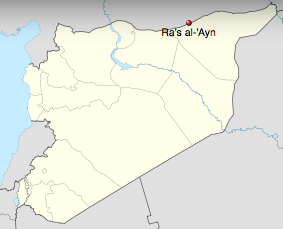 Officials say they believe the ISIS move was an attempt to seize back initiative after the Kurds had taken a number of villages from them in the area, by attacking the much more valuable border town.
Ras al-Ayn has been contested several times between the YPG, the US-backed FSA, Islamist rebels, and Syrian troops, because it is one of the easternmost border crossings into neighboring Turkey.
The ISIS failure to take the much larger Kurdish city of Ayn al-Arab (Kobani in Kurdish) further to the West may have the group convinced they need to hit a smaller, but still important, Kurdish target.