Top administration officials, including Secretary of Defense Ashton Carter, are pushing hard for Congress to sign off on President Obama's Authorization for the Use of Military Force (AUMF) against ISIS.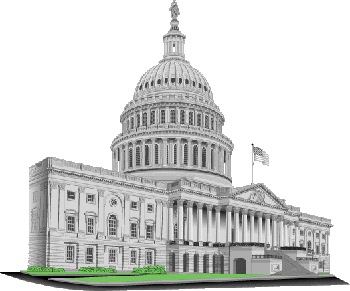 Carter claimed ISIS is "metastasizing" outside of Syria and Iraq, and that US military action is "desperately needed" to counter them. US military action has been going on for months now, of course, without the AUMF.
Secretary of State John Kerry is also pushing, saying that US troops on the ground in Iraq need "reassurance" that Congress is behind them in the ongoing war.
President Obama put forward the AUMF in mid-Feburary, months after it should've legally had to be settled. The White House bragged it was deliberately vague, to give moderates cover to vote for it while allowing the president to do whatever he wants.
Ultimately, the vagueness satisfied no one, and support for the bill plummeted. The most recent talk in the Senate is that the bill may never even make it out of committee, with Republicans split on it and not a single Democrat endorsing it.