Relations between the United States and Venezuela are continuing to worsen today, with President Obama issuing an executive order declaring the South American nation a "threat to national security."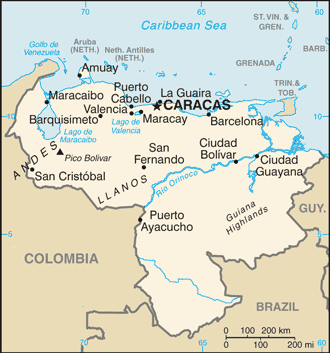 The executive order seeks to impose sanctions on several Venezuelan officials, though the administration assured that they do not intend to target Venezuela's valuable oil sector in the latest round of sanctions.
The White House said Obama's order was aimed at Venezuelan officials who "undermine democratic processes" in the country, or were involved in "public corruption."
The move comes amid accusations from the Venezuelan government that the US is trying to undermine them, and has been plotting a coup d'etat with opposition leaders.
Venezuela followed today's announced sanctions with an announcement that Maximilien Sanchez Arvelaiz, thje highest ranking Venezuelan diplomat in the United States, will be recalled to Caracas in protest.