Canada is facing an upcoming deadline to extend their military mission in Iraq, and that decision might be a lot more difficult after a weekend incident in which one Canadian soldier was killed, and three others wounded, in a "friendly fire" incident by Kurdish Peshmerga fighters.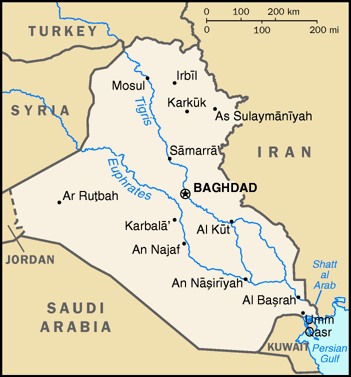 The events remain a matter of no small dispute, and suggestions that the "friendly fire" was anything but. Canada is denying all of the claims by Kurdish officials.
According to the Peshmerga, the Canadian troops showed up unannounced at the front line to "call if airstrikes." The Peshmerga asked the Canadian troops to identify themselves.
"They answered in Arabic, that's when Peshmerga started shooting. It was their fault," insisted one of the spokesmen for the Peshmerga forces, who went on to condemn Canada's action as "improper and illogical."
Canadian officials say the troops were at the site of the shooting twice that day, and had agreed on signals for identification when they returned. "They got lit up by one guy for reasons that are unknown to us. Once he started shooting, some other fellows from the Kurds engaged," was the official Canadian response.