British Foreign Ministry officials are once again railing at Russia over the still-holding Ukraine ceasefire, and claim the EU is "united" in a plan to impose new sanctions on Russia.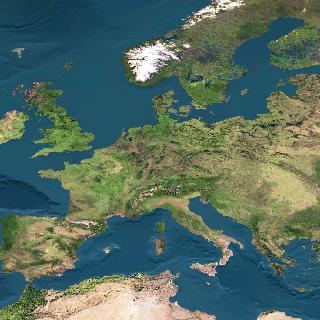 The EU is less than enthusiastic about this push, however, and as foreign ministers meet in Latvia to talk about the situation in Ukraine, several nations, including Germany, are pushing against new sanctions.
German FM Frank-Walter Steinmeier said he believes the EU's efforts on the situation in Ukraine should be centered around enforcing and strengthening the current ceasefire.
That's an unsurprising split, as Germany and France led the efforts to get the ceasefire in place, while British officials were expressing opposition to the talks in the first place, and looking to escalate the sanctions.
Germany is increasingly disquiet over this situation, saying they're not only averse to the new sanctions push but are "alarmed" by NATO's increasingly aggressive military stance on Ukraine. They were particularly critical of US General Philip Breedlove, NATO's "Supreme Commander" for Europe, calling him a "super hawk" whose efforts are centered on pushing NATO's European members to back US bellicosity.