Iraqi forces are being typically light on details about their ongoing offensive against the ISIS-held city of Tikrit, except to say that they believe they are "gaining ground."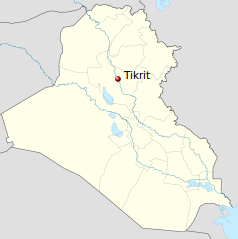 Despite claiming a 30,000-strong force, the Iraqi forces aren't overwhelming ISIS, and the indications are that ISIS snipers and booby traps are keeping the process going extremely slowly.
Reports out of ISIS are also claiming at least one major suicide truck bombing, near the city of Samarra, which killed dozens of Iraqi troops. The suicide bomber was said to be American.
Iraqi forces had previously attacked Tikrit in early summer, claiming repeatedly for weeks that they had either retaken the city or were about to retake it. Ultimately, they fled, and the city remained in ISIS hands.