A Russian opposition rally was already scheduled, and took place Sunday without one of its top speakers, former Deputy Premier Boris Nemtsov, who was shot to death in Moscow late on Friday.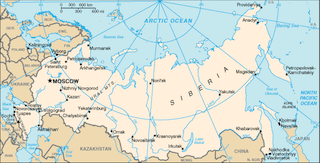 The rally centered on Nemtsov's murder, with demonstrators accusing the government of killing him. Key allies of Nemtsov have rejected this speculation as unreasonable, noting the killing was "clearly not in Putin's interest" and was more likely aimed at destabilizing the situation.
Investigators are scrambling to investigate the killing, and say they believe it was a likely "contract hit," though the exact motive is still unclear. The Russian government has offered a reward for details leading to an arrest, clearly eager to settle the matter soon.
There is a paucity of evidence about the killing, though investigators did say they've recovered the license plate number of the vehicle the gunman escaped in from surveillance cameras at the scene. They're still trying to track the killer down, however.
The killing certainly got a lot more coverage for the opposition rally internationally, though the rally's morphing into a march about Nemtsov's killing left a lot loss time for them to talk political reform, and a lot more conspiracy mongering.