Just two weeks into its implementation, the Ukraine ceasefire is holding beyond all expectations, with casualties grinding to almost a complete halt over the past few days.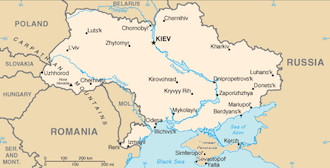 Both sides continue to withdraw their heavy weaponry from the front lines, one of the terms of the last ceasefire that neither side ever really complied with, and one that both were hesitant to begin this time.
Ukrainian President Petro Poroshenko continued to condemn the rebels for "violation" of the ceasefire today, despite the progress, and said he was ready to return heavy weapons to the front lines and restart the war at a moment's notice.
The comments were made at a military cadet graduation, and were likely bellicosity for its own sake. The civil war was going increasingly poorly for Ukraine, and resolving the conflict through reforms seems dramatically preferable to continuing to try, and fail, to crush the ethnic Russian east.