Israel's Channel 2 is claiming Saudi Arabia is close to agreeing to let Israel use their airspace to attack Iran, something Israel has been reported to be seeking for many years.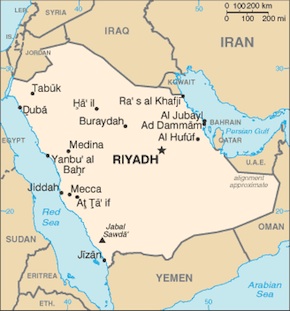 The latest report says that Saudi Arabia would be willing to let them use their air space, but only if Israel makes some progress on a peace deal with the Palestinians.
The theory is that Saudi Arabia would be able to get away with cooperating on the attack with less regional backlash if Israel was making some credible progress on the peace deal.
Israeli Prime Minister Benjamin Netanyahu says he is determined to prevent any deal between Iran and the P5+1, and attacking Iran would certainly be one way of killing the diplomatic process. Netanyahu's aversion to making any progress on peace with the Palestinians, however, makes that concession unlikely.
It should be noted that Israeli papers have reported similar "deals" in the past, only for Saudi Arabia to come out and deny them in a day or two.