Alexander Bortnikov, the head of the Russian FSB spy agency, today warned that despite perceptions, ISIS recruitment is not a problem predominantly of Western Europe.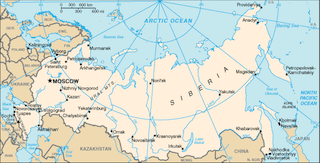 Bortnikov says that his government believes some 1,700 Russian citizens are now fighting in Iraq and Syria, and that this number has almost doubled in the past year.
The bulk of these fighters are coming from the Russian Federation's North Caucasus, including places like Chechnya and Dagestan. They are also seeing some ISIS recruits coming from recent converts elsewhere, however.
Russia is a long-time ally of the Assad government in Syria, and has been backing them in the civil war. This may have played a role in luring Islamist groups, particularly those resenting Russia after the wars in Chechnya, into joining ISIS to undermine a Russian ally.