Plans for the annual series of counterterrorism training drills by US special forces in African Command (AFRICOM) are badly timed this year, centering on Niger and Chad in the next few weeks, at a time when Boko Haram is increasingly active in both countries.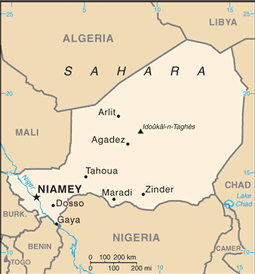 US officials say that they have no intentions of canceling the operations, despite the obvious risk of Boko Haram using them as an opportunity to launch attacks, saying they are "fully prepared to handle anything."
They say that, but Boko Haram has proven itself to be hugely active region-wide, and capable of mustering massive offensives with very little notice when it gets it in its mind to do so.

Exercise Flintlock has been carried out since 2006, and officials are keen not to have to cancel it, which would be embarrassing. yet it is hard to see how the US forces can guarantee the safety of a war game being carried out in a war zone.