Pentagon officials claimed on Friday that ISIS attempted to attack the Ayn al-Assad air base, where US ground troops are stationed, but failed before they got too close to the US troops.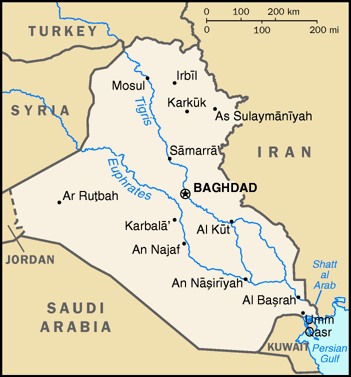 Details are scant, but the Pentagon narrative is that an unknown number of ISIS forces who were part of the group that took the town of Baghdadi yesterday got in a battle with Iraqi ground troops, who managed to repel them.
It's unclear whether the ISIS forces made a serious move toward the base, or were simply reconnoitering after taking Baghdadi, a town just five miles from the base.
The reports are intended to ease concerns that US troops who were positioned at the front line base are going to quickly find themselves in combat roles, but even if the initial move was repelled, ISIS has shown remarkable stubbornness in offensives against important bases, and Ayn al-Assad is probably going to be in their sights for some time.