The US and other NATO nations are insisting that the Afghan War is over. The International Committee of the Red Cross (ICRC) is seeing the exact opposite, a war that is continuing to escalate.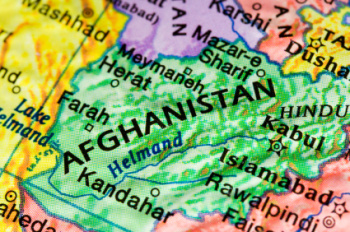 The latest ICRC report says they recovered more than twice as many slain Afghan fighters in 2014 than they did in 2013, 1,372 up from only 620. They indicated that the trend is continuing into the new year.
It's difficult to translate ICRC tolls to the overall war, as they only recover bodies that they are requested to recover by various combatant factions that couldn't otherwise get to them. The trend is pretty clear, however.
Afghan ICRC head Jean-Nicolas Marti warned that all sides continue to carry out "serious violations of the rules of war" and that the civilian population is having a terrible time, one that's only going to get worse as the false narrative of an "ended" war slows humanitarian aid.